Bringing Japan Unique American Ingredients for 35 Years
Coach Industries Inc has brought new and unique products to the Japanese market for over two decades. Do you have a new product you think might do well on the robust Japanese health and cosmetic market?
The Japan market is never easy to penetrate. The Japanese Ministry of Health has some of the strictest guidelines for entry of any country in the world. Health ingredients are very closely monitored for purity, radiation, and a slew of ingredients banned by the Ministry of Health. Beyond that there is skepticism of new ingredients that have not yet been tested by their own science teams and facilities.
That said, there is hope for your unique ingredient. There is a general rule that pop-health trends, as well as new unique formulas/ingredients in America will always follow in Japan. Whether or not you are able to be the first on the market depends on you having a partner who is already strongly established in the market place. Our Japanese branch has been working with the Ministry of Health and Japanese customs to distribute new and unique ingredients in the Japanese and American Market place for 35 years. Our network is so deeply embedded that we can guarantee your product will not only pass smoothly through customs, but have an already established network to distribute across the Japanese market.
Possibly the greatest service we provide is that we will gladly showcase your ingredient at coveted health shows such as HI Japan where people regularly stop by the booth to see Coach's new ingredients! In this way, you get access to the shows in Japan with no language barrier. There is guaranteed foot traffic, where people put Coach on the top of their list to visit and browse our unique selection.
35 years of building one of the best reputations in the Japanese health industry has drawn many customers. Here are just a couple: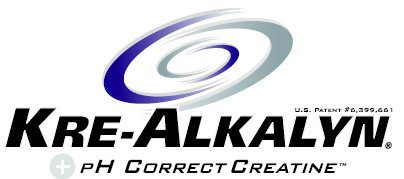 Kre-Alkalyn® by All American Pharmaceutical is an advanced form or Creatine. Kre-Alkalyn® is the only pH correct creatine® that does not convert to creatinine in liquids. For some, yesterday's creatine technology made getting "the body of their dreams" virtually impossible because using it meant they puffed up like a blowfish, experienced cramps or had stomach problems, had to take with sugar, or was in a multiple ingredient formula that included caffeine. Sure…some put up with these nasty side effects because that was the price they had to pay to get the results.
CBD Oils and Isolates
CBD Oil has long been a trend in the USA and Europe, but did you know that Coach Industries Inc is helping to bring CBD into Japan? Despite the harsh restrictions set by the Ministry of Health and Labor, we are able to use our network and connections to work carefully with government officials to make sure the material legally makes it through customs and is distributed along our network.